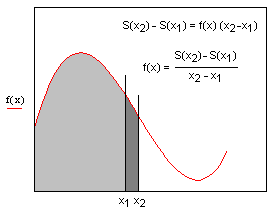 According to the House of Lords, pupils in England find science A-levels too difficult ...
Well, no great surprises there. Their Lordships even go on to observe that the evidence supports precisely this perspective.
Unfortunately they then suggest that "Science for All" would resolve the difficulties.
I have, in my own modest way, a few observations of my own:
Science is Hard

So are Brain Surgery, the Law of Tort and Ancient Greek

These subjects are, in truth, best tackled by smart pupils

These same pupils aren't best encouraged by an approach that says "anyone can do this"
The BBC offer a good precis of the report:
Physics especially suffered, the Lords science and technology committee said.

The problem was compounded by school league tables, "teaching to the test", poor labs, misplaced health and safety fears and a shortage of teachers.

[...]

One factor was simply fashion - with new options such as psychology, media studies and photography, which one witness to the committee said young people called "funky subjects".

For example, 50,000 students took psychology A-level in 2005, "significantly more than sat either Physics or Chemistry".

A more serious and fundamental problem was that traditional science subjects and maths were regarded as more difficult.

Not only that, there was evidence they actually were harder, the peers said.

The response from the Department for Education and Skills and the Qualifications and Curriculum Authority, that all A-levels were given equal weight, was "unconvincing".

"The Institute of Physics reported anecdotal evidence of schools 'actively discouraging students from taking subjects that could weaken their league table position' through lower A-level grades."

[...]

Lord Broers, the chairman of the Lord's committee which produced the report, said: "We call on the government to look again at a diploma or baccalaureate system, which would enable students to keep studying science and maths along with other subjects, reducing the tendency for them to drop science entirely for 'easier' subjects after their GCSEs.

[...]

The report also expressed concern that the new "light touch" Ofsted inspections would mean there would be no future evidence base on the quality of science teaching in schools.